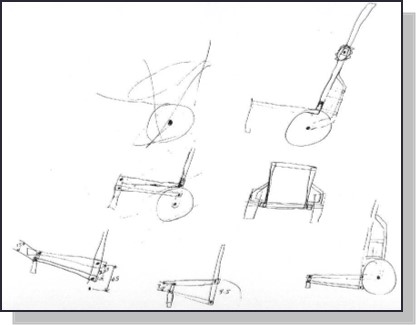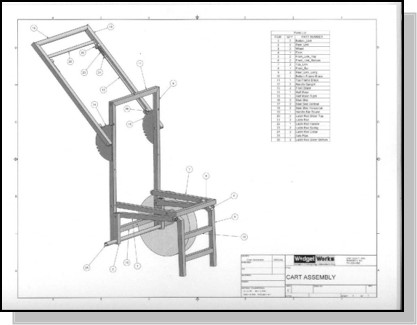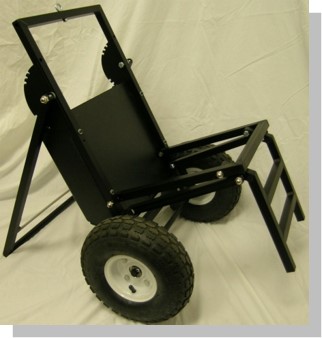 Guitar Amp Cart
This was our very first project for a client. The inventor was a musician who often needed to transport his equipment over rough surfaces. He brought us a sketch of a cart with large wheels and an adjustable handle that could be used both for transport and on stage. It is a good example of the journey from sketch to design to prototype.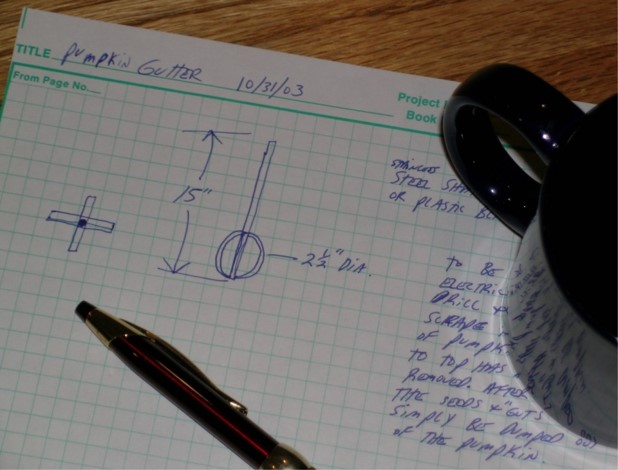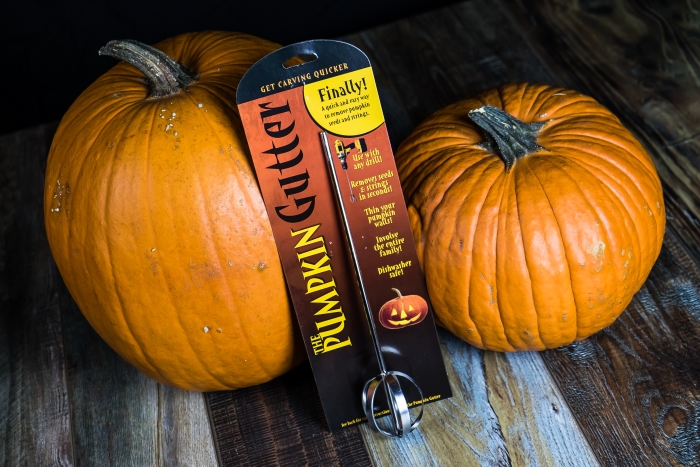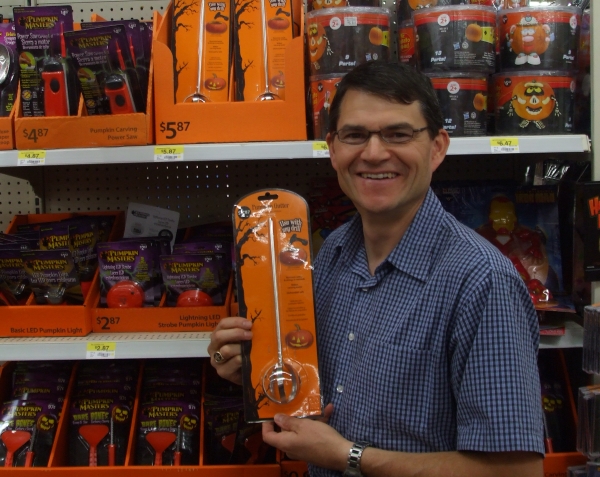 Pumpkin Gutter
This product is one of our own. It went from a creative solution to gut pumpkins using a power tool, to a commercially available product in three years. We have sold over 150,000 units online at Amazon and at stores like Walmart, Meijer and Williams-Sonoma.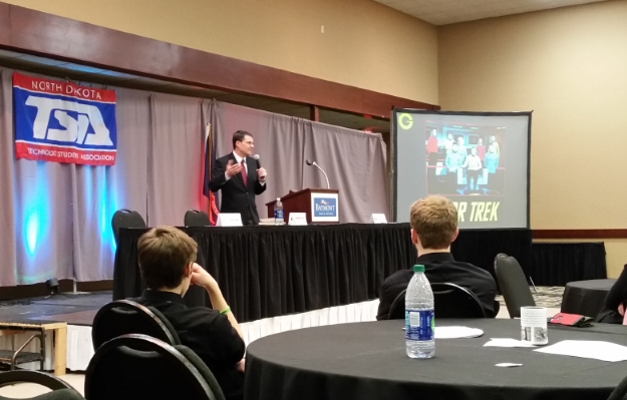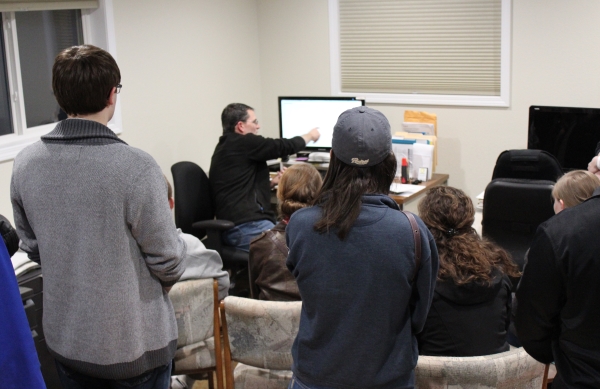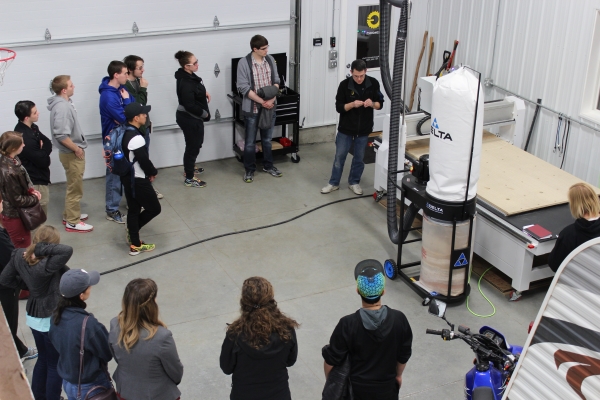 Teacher/Presenter
Evan really enjoys sharing what he has learned with others. Here, he gives the keynote at the Technology Students Association and hosts a group of U Mary students at our location. Evan has also presented at the Inventor Boot Camp, Leadership Bismarck Mandan, Makewell, the ND Governor's Business Form and guest lectured at UND.